Rainbows from Welsh stillwaters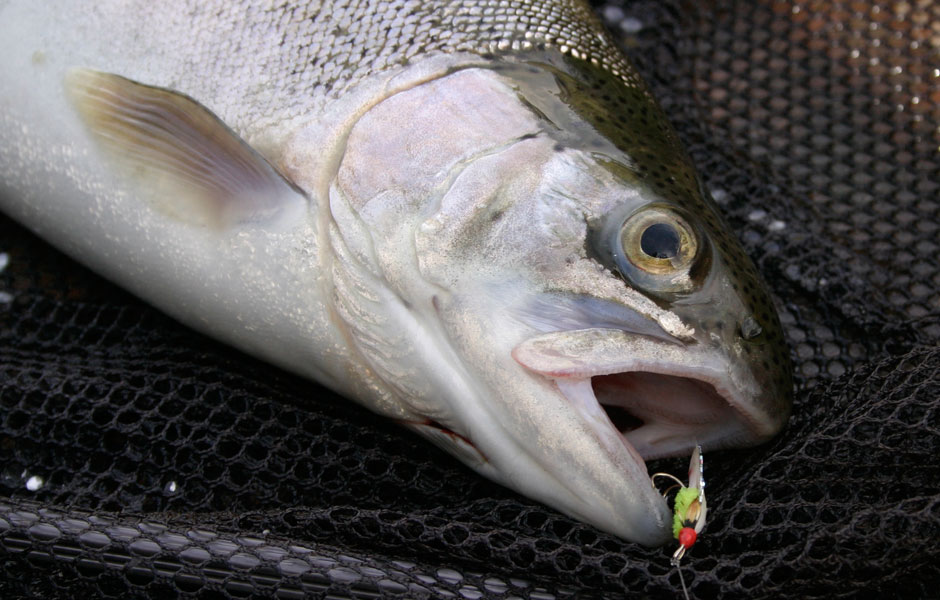 Recommended equipment:
10ft, 7wt fly rod, with accompanying large arbor fly reel,
weight-forward, floating, midge-tip, intermediate/glass, DI3-7 fly lines

A range of reservoir flies including: lures, nymphs and dry flies

A net, wellies, waterproof trousers and jacket.

Boat seat
Techniques covered:
The correct approach, reading the water and productive times

Modern still water fly-fishing techniques using an array of fly lines

How to search for fish and handling the wind

Boat handling skills (including the use of a drogue).
Fancy a day afloat searching for feeding rainbows?
I will help you adapt your techniques to suit the ever-changing conditions. You could find yourself casting a single dry fly to raising fish, straight-line nymphing or searching the depths with various density fly lines. Whatever it takes, I'll do my utmost to help you catch fish.
If you'd prefer to fish from the bank, we can spend our time fishing known bank-side hot-spots, if necessary wading to achieve more distance.
Waters: Llandegfedd (Mid Wales) and Llys-y-Fran (West Wales).