Small streams for wild browns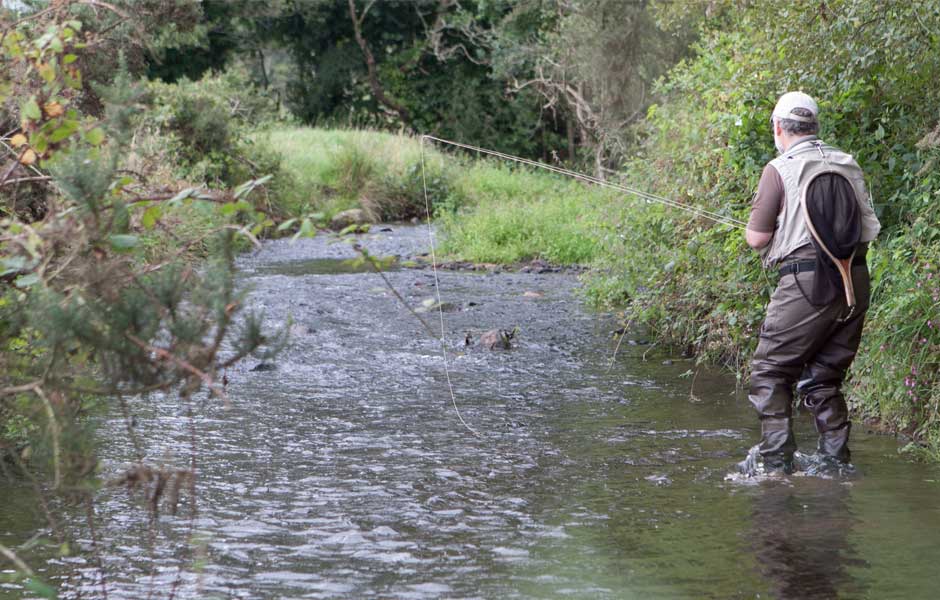 Recommended equipment:
6-7ft, 2-3wt fly rod and accompanying fly reel,
double-taper floating fly line

Various river dry flies, wets and nymph patterns – 2-3lb leader (co-polymer)

Small net, waders (preferably chest) and a lightweight, waterproof jacket.
Techniques covered:
Reading the water, river craft and basic entomology

Upstream dry fly, nymphing and downstream and across wet fly

Various fly casts, including roll, side and the bow and arrow.

They say size isn't everything, and it's certainly true when it comes to fly-fishing small streams.
Over the years, I've become addicted to the charms of wondering up small streams, catching pretty wild brownies – admiring their butter coloured bellies and bright red spots. Most fish weigh-in under the half pound mark but punch well above their weight. On occasions, you'll winkle out a much larger specimen from a deep hole or difficult to reach spot. Sport tends to be off the surface, which proves very exciting and it certainly keeps your responses in check. In my opinion, this is a very underrated style of fly-fishing – which is highly addictive.
We'll travel light to cover as much water as possible; waving a wand-like 7-8ft rod amongst overgrown trees and backside vegetation. Around every corner there's a new challenge and an opportunity to try and accurately flick a fly to ever willing wild fish – they certainly keep you busy! This will test the skills of the most experienced angler, and I'll guarantee that you'll want more. There's something special about outwitting a truly wild creature among such beautiful surroundings.
With some steep, slippery banks and difficult access points, you'll need a reasonable level of fitness to enjoy the session – we will walk a few miles during a session.
Seasons: 3rd March to 30th September.
Rivers: Lliw, Llan, Gwilli and Morlais (all near Swansea).
Make an enquiry
Guiding on small streams
One-to-one service for up to 5 hours (depending on conditions). If necessary, all tackle can be supplied, including chest waders (subject to size availability).
Make an enquiry